Interested in some fitness classes?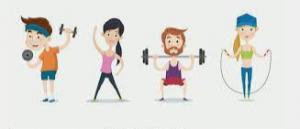 Caroline from Carlow Sports Partnership is hoping to arrange a number of courses for parents here in Tullow over the next number of months.
Walking , Pilates, yoga and kettlebells are some of the suggested courses… all at €2 per class!!
Come to the "coffee dock" in the Girls school yard on Friday 20th January at 9.20 to meet Caroline, express your interest and have your say in the choice of classes.
Looking forward to seeing everyone regardless of fitness levels!
If you have any questions ring Deirdre on 0867769275 or email msfleming@tullowboysns.ie