Click here for the Home School Hub info on RTÉ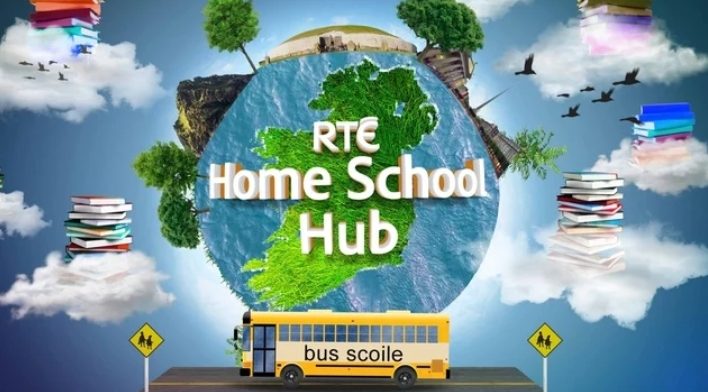 Home School Hub is back to help keep everyone busy and engaged with learning over the new lockdown. It will air every weekday, for two hours from 10am on RTÉ2 starting this Monday, 11 January.
To help teachers, parents and pupils plan ahead here is a short note on what is coming up every day and you can click on the links to see the activity and resources to go with each lesson in English and Irish.
Friday 15/01
Home School Hub 10am
Múinteoir Ray talks to us about feelings and emotions.
Feelings
Mothuchain
Múinteoir John teaches us about games and pastimes in his History Class.
History
Stair
Múinteoir Clíona teaches 3D maps.
Geography – 3D map
Home School Hub 11am
Múinteoir Ray teaches us about narrative writing.
English – writing narrative
Béarla – insint scríofa
Múinteoir John teaches us about water and the water cycle.
Geography
Tíreolaíocht
And in today's' Gaeilge class, Múinteoir Clíona introduces us to "saol laethúil" (everyday life).
Gaeilge